STAGE 6 – HODONÍN - BŘECLAV
The total length of the section is 51,3, km.
The last stage of our journey follows cycle route no. 4 to Břeclav. The route leads south from Hodonín, the last town of the fifth stage, through a beautiful landscape and follows the flow of the River Morava. Before the confluence of the Rivers Morava and Dyje, the trail heads north again, towards Břeclav.
The last important sight on our way will be the Pohansko chateau, with an Old Slavonic fort. The chateau is part of the Lednice-Valtice area, which is inscribed into the UNESCO World Heritage List.
A visit to this large area with a number of small buildings, such as the Three Graces, the Temple of Apollo, or the Rendez-vous, is worth spending an extra day on and riding through it thoroughly. The area is criss-crossed by the marked Liechtenstein trails, with a total length of over 90 km, which will lead us to all the beautiful places built by the princely family. Our destination is the railway station in Břeclav. If we have time before the departure of our train, we can visit the local cycling museum, which is located just 200 metres from the station. Its collection, belonging to a private collector, counts seventy bicycles…
Czech Rail Bike
The recommended starting point for the Moravian Trail is Hodonín (line no. 330: Přerov - Břeclav).
If you get tired, you can reach the nearest railway station at any time, as line no. 330: Přerov - Břeclav runs parallel to the Moravian Trail.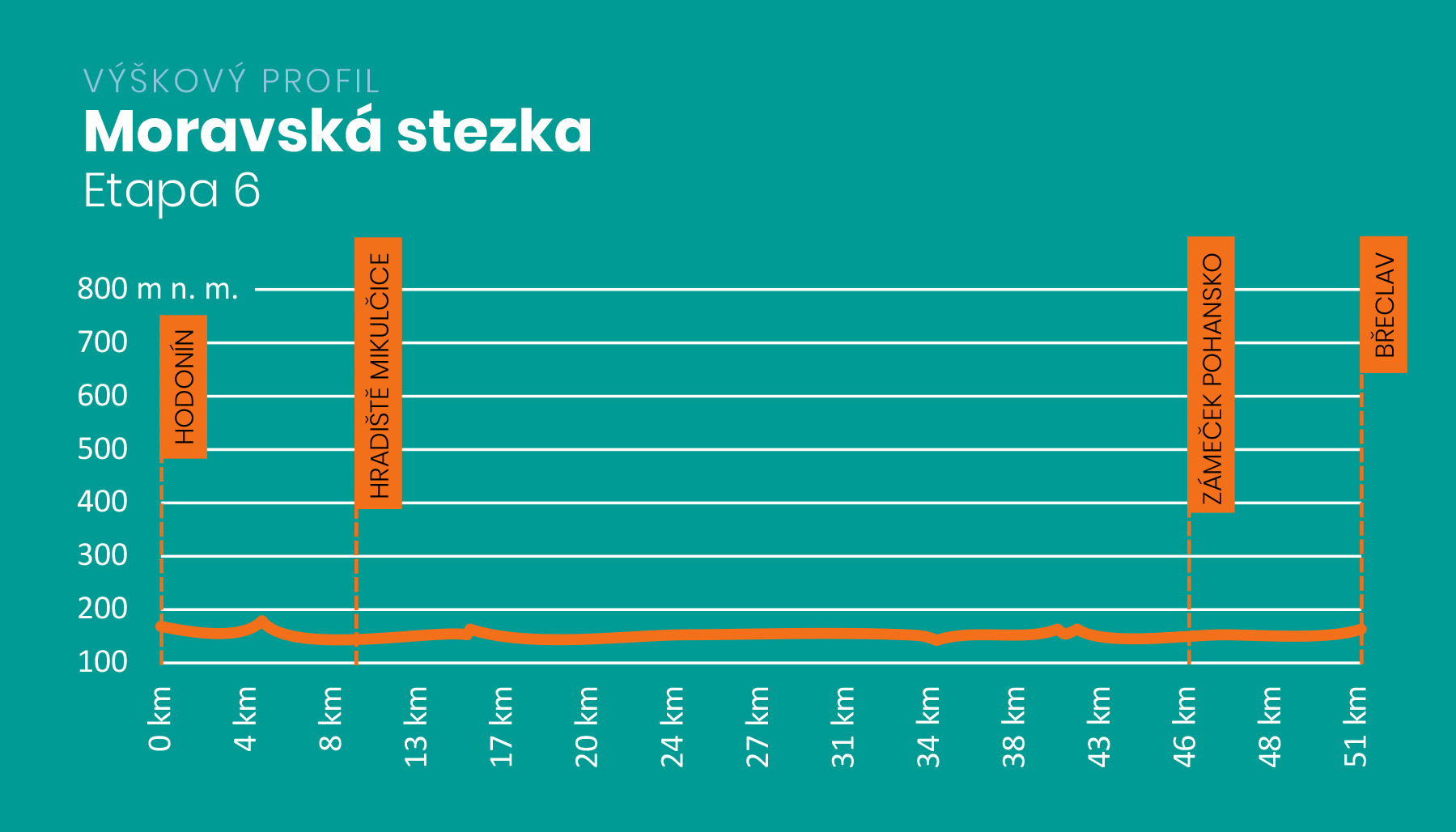 Mikulčice
Moravská Nová Ves
Týnec
Tvrdonice
Lanžhot
Břeclav
© 2021 Moravská stezka, z.s.. Jakékoliv užití obsahu včetně převzetí, šíření či dalšího zpřístupňování článků a fotografií je dovoleno pouze se svolením spolku Moravské stezky a s uvedením zdroje. | ondrejfirla.eu